News Source: destinationreporterindia.com
Hang in there... Hong Kong
Hang in there... Hong Kong
Sep 3, 2019

156

0
Hong Kong: Asia's World City', home to more than 100 embassies and consulates, has one restaurant for every 600 people. The streets are safe even past mid night, and the public transport system is an icon of efficiency.
Hong Kong, one of the most sought-after tourist destinations in Asia, is going through a very rough patch. The democratic protests against the now 'dead' extradition bill which would have allowed criminal suspects to be transferred from Hong Kong to jurisdictions the city does not have any extradition agreement with, including mainland China, have witnessed peaceful demonstrations and sometimes violent clashes since June. One of the worst-hit due to growing instability in the region, is tourism, a mainstay for the Hong Kong economy. The three-day Dragon Boat Carnival in June was cancelled.
It was difficult to gather the city was under siege when I travelled there recently. But the battle which best should have been fought behind closed doors, has spilled out on to the streets. Rediscovering the ability to have an honest conversation and agreeing to disagree in a sensible and sensitive manner should be the way forward
Tourist numbers took a battering in 2014 in the wake of the 79-day Occupy Central movement, which saw rallies calling for universal suffrage. Mainland tourists fell from 47.25 million in 2014 to 45.84 million the following year, and then again to 42.78 million in 2016. The numbers bounced back to 44.45 million in 2017, before surging to 51 million last year, thanks to the launch of a new high-speed train (Guangzhou-Shenzhen-Hong Kong) and bridge (Hong Kong-Zhuhai-Macao) which has made travelling in the Greater Bay Area easier. The rail link directly connects Hong Kong to 44 cities in mainland China. Mainland visitors form more than 70 per cent of all footfalls in the city. And the bridge has significantly reduced travel time from Zhuhai to Hong Kong from four hours to 45 minutes.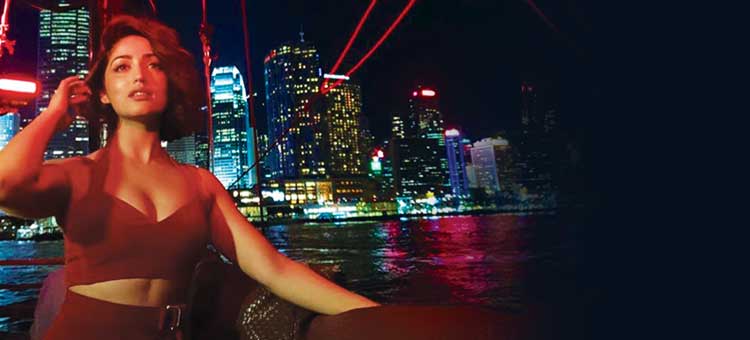 Since the protests, visitor traffic to Hong Kong is falling and hotel occupancy plummeting, adding pressure on its already struggling economy. Local retailers have warned that July and August sales could drop by double-digits from a year earlier as tourists put off their visits. Like many export-reliant Asian economies, Hong Kong has been hit hard by the year-long US-China trade war, and grew at its slowest pace in nearly 10 years in the first quarter of 2019. The tourism sector initially expected a 5 to 10 per cent impact, but now the hotel sector is worried the impact would be larger. Short-haul visitors to Hong Kong dropped sharply in July as the city began to feel the impact of the ongoing protests.
Latest figures show visits by tourists from Asia, excluding those from mainland China, have dropped 3.3 per cent between July 1 and 5, year on year. While the Hong Kong Tourism Board (HKTB) said tourist arrivals overall grew 4.2 per cent for the same period, that represented the lowest weekly growth since the middle of June.
Anthony Lau Chun-hon, HKTB's outgoing executive director, said June's tourist arrivals, which jumped 8.5 per cent from the same period last year, still reflected the impact of the US-China trade war. "There were fewer visitors coming from mainland China, Taiwan and South Korea since June, which might be because of fast information flow on the protests," he said. "The forward booking of air flights and hotels and other tours in Hong Kong will be challenging in the next couple of months."
The total visitor arrivals to Hong Kong reached 65,147,555 in 2018, recording 11.4 per cent growth from 58,472,157 in 2017. In the first six months, the city's total tourist arrivals soared 13.9 per cent to 34.87 million. The board estimated the full year's total will be a fresh record. But HSBC projects that Hong Kong protests will put off 3,50,000 mainland Chinese tourists this year. Most of the marches started in the prime shopping district of Causeway Bay and ended in the tourist and governmental district of Admiralty, with roads blocked and business disrupted. On July 1, when the city celebrated the 22nd anniversary of its return to China, thousands of protesters stormed the Legislative Council building in Admiralty and vandalised its facade and key facilities. The incident made international headlines adversely affecting tourism.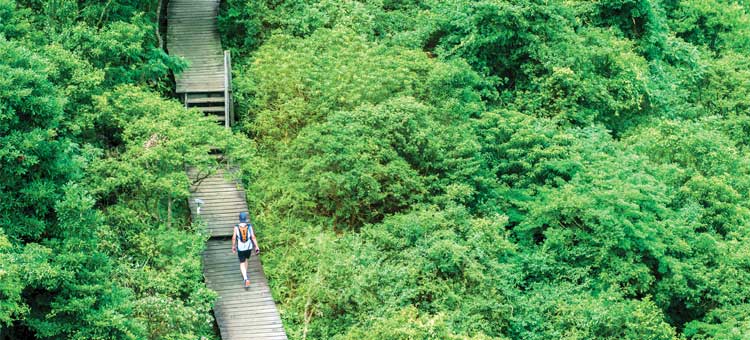 "We have trimmed our estimated growth rate for mainlanders visiting Hong Kong to 9 per cent from 9.7 per cent for the year, given the recent protests, which could affect tourism flows," said Erwan Rambourg, HSBC's global co-head of consumer and retail research. Some of the recent protests have targeted mainland tourists' hotspots in the city such as Sheung Shui, Tuen Mun and Sha Tin.
The number of mainland visitors, who accounted for 79 per cent of the city's total, surged 16.4 per cent to 27.55 million in the first half of this year, compared to the same period last year. Although mainland visitors kept coming to Hong Kong during the H1, 2019 period, 62 per cent of them came on one-day trips and spent relatively less. More bad news is those mainland visitors who stayed overnight spent 18.5 per cent less in the first half of this year due to the combined effect of the depreciation of the yuan against the Hong Kong dollar, the impact of the trade war and changing spending patterns.
"This is the sharpest drop on record," Lau said. As a result, the overall tourists' spending was down 13.6 per cent to HK$6010 ($769) per person per trip in the first half of the year.
Among Asian destinations, Hong Kong has been a favourite for Indian outbound travellers. Hong Kong registered a growth of 7.3 per cent from India – about 83,000 Indian visitors arrived into Hong Kong in Q1, 2019. While Delhi, Mumbai and Bengaluru continue to be top three source markets, there is a growing demand from Ahmedabad, Kochi and Pune.
In 2018, 50 per cent of overnight visitor arrivals from India were from the young mid-career segment and close to 34 per percent was the family segment.
Aqua Luna cruise
80 per cent of Indian overnight arrivals into Hong Kong come on multiple destination itineraries. For Indians, Hong Kong remains the main draw among the other destinations in Greater Bay Area. In 2018, on an average, overnight Indian travelers stayed for four nights with an average spend of HK$6003 per capita per trip. In comparison, the global average length of stay and spend per capita by overnight visitors in 2018 were 3.1 nights and HK$6614 respectively.
According to Puneet Kumar, Director, South Asia & Middle East, Hong Kong Tourism Board, "Hong Kong wants to remain top of mind among Indian travellers. Our focus this year has been to efficiently communicate and engage with the young affluent Indian travellers to bring alive Hong Kong's core experiences such as living culture and festivals, rejuvenated local neighbourhoods, soft adventure in green outdoors, vibrant dining and nightlife scene, action packed global events and cruising along with iconic sights and sounds of top attractions."
HKTB has lined up multiple-phased promotional campaigns in partnership with leading media, trade and non-trade partners to engage with leisure, cruise and MICE segments. With improved air connectivity on Cathay Pacific from all six key Indian ports and two LCCs namely Indigo and SpiceJet flying from Delhi and Bengaluru, Kumar is certain market share will increase this year especially with strong demand in Incentive group travel and fly-cruise segments."
The Top 10 source markets for Hong Kong are China, Taiwan, South Korea, USA, Japan, Philippines, Thailand, United Kingdom, Singapore and Australia. Currently, India is among the top 15 source markets for Hong Kong. "Our aim is to increase the number of arrivals and spends from India to be among the Top 10 markets for Hong Kong," said Kumar.
In 2018, Hong Kong received total visitor arrivals of 3,86, 681 (-1.6 per cent over 2017) from India. In previous years, the tourist figures had declined to -18.3 per cent. "Last year, we made an aggressive effort to reduce the declining trend of 2017 through promotional campaigns in partnership with leading media, trade and non-trade partners to engage with leisure, cruise and MICE segments. As of May 2019, Indian tourist arrivals saw signs of recovery at a healthy rate of 3.6 per cent growth YTD compared to the same period in 2017. We are confident that our various marketing initiatives and trade programs will help in sustaining the growth trend in 2019."
The fly-cruise segment from India has also witnessed growth. Through various offers and new products like home-porting of the latest ship of Genting World Dream Cruises and seasonal deployment of Voyager of the Seas and Spectrum of the Seas by Royal Caribbean International, HKTB is stimulating demand for cruising from India. Hong Kong is competing with Singapore, unarguably the cruise hub of Asia handling three times more cruises.
The new MICE privileges of the Hong Kong Rewards! Program, are designed to entice Incentive planners to choose Hong Kong as their next destination. The city's latest offerings coupled with enhanced air connectivity make it an attractive MICE destination. One of the principal hindrances for seamless travel to Hong Kong has been the pre-arrival registration (PAR) procedure. "PAR still has an impact on the Indian visitor arrivals to Hong Kong," concurred Kumar. "However, the impact is gradually reducing with the high level of awareness among India travel trade and travelers about the timelines and procedure to follow to apply for PAR."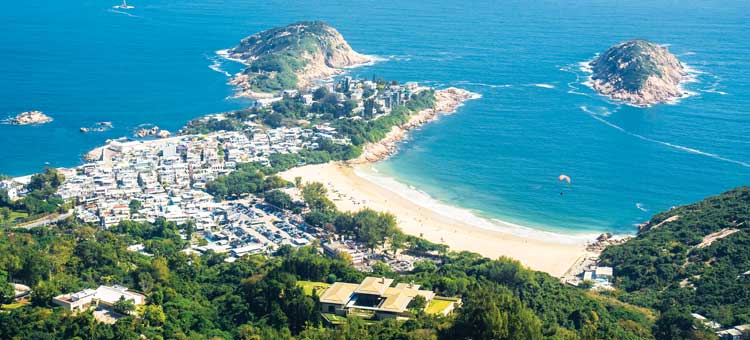 The other major challenge to Hong Kong's growth prospects from India has been the abrupt closure of Jet Airways, as it has affected air capacity between India and Hong Kong. Drop in number of air seats has resulted in surge in airfares to Hong Kong during the peak summer holiday travel season. This will have a negative impact on Indian visitor arrivals. "But we are working closely with Cathay Pacific Airlines and the two LCCs Indigo and SpiceJet that have started their direct daily flights to Hong Kong in Q4, 2018 and both these airlines had recently announced their second direct daily service from Mumbai and Kolkata in H2, 2019," said Kumar. "This enhanced air connectivity between India and Hong Kong on LCCs will help to stabilise and grow our market share in 2019."
However, if the protests continue unabated, it will destroy Hong Kong's status as Asia's World City. The tourism industry, among other industries will derail and futile will be the bounce back in visitor traffic managed by HKTB with lot of hard work after 2014. The question is beyond whether China is tightening its grip or Hong Kong's independence is at stake. It is more about the trials and tribulations of a global city, with all the challenges that the 21st century brings along. What is missing is trust and vision among the stakeholders on either sides of the fence. Rediscovering the ability to have an honest conversation and agreeing to disagree in a sensible and sensitive manner should be the way forward.
Bollywood actress Yami Gautam was appointed as the brand ambassador of Hong Kong Tourism in India in August 2018. She vacationed in the region and photos from her holiday had taken social media by storm. "I used to think of only Disneyland whenever we discussed Hong Kong as a destination," opined Yami. "But after spending a week there, I realised there is so much more to explore and experience." According to her, the local folks are extremely fond of India.
Yami went on a Victoria Harbour cruise and took in the stunning views of the metropolis from the Sky100 Hong Kong Observatory Deck. The actress visited areas like the Old Town Central the perfect starting point for visitors where Hong Kong's contrasting attributes coexist, blend and collide, and Sham Shui Po the 'shoppers' heaven' with street after street packed with everything from fabrics to electronics and mouth-watering street food. She interacted with traditional artisans to understand the techniques that go into weaving Chinese outfits, and even donned a traditional qípáo inspired dress that was made for her. Yami also visited the Chi Lin Nunnery, a Buddhist temple complex to get away from the city's hustle and bustle and enjoy nature and peace. She then headed to the Po Lin Monastery and Big Buddha on Lantau Island.
As someone who is adventurous and doesn't mind an adrenaline rush, Yami took to kayaking in the beaches of Sai Kung. On the food front, Yami indulged in cartoon dim sums a first time for her, and egg waffles, HK's most popular street food. From walking down the streets to enjoying the night life, hitting the beaches and trying popular delicacies by the road, Yami did it all!
About her Hong Kong sojourn, Yami said, "I never realised how beautiful and fun Hong Kong is as a holiday destination. It's been absolutely thrilling to experience Hong Kong as a local would. I've truly enjoyed. The people have been so warm and welcoming and all the discoveries I've made from chic, charming districts to temples and monasteries, secret markets and fashion spots to delicious local food have been beyond impressive. I would love to come back to explore more of this vibrant city."
Indians mostly travel to Hong Kong for fly-cruise, Disneyland or en-route to Macao. Hong Kong is blessed with mild to moderate weather making it a popular destination year round. The offbeat experiences in Hong Kong provide a bigger thrill of discovery. Here are a few suggestions that make for the perfect way to explore and discover Hong Kong like a local.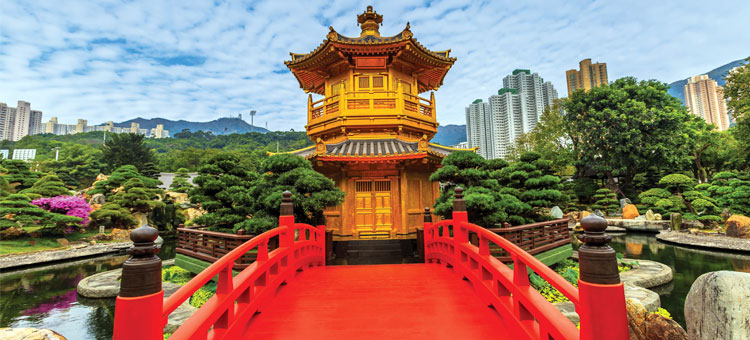 Chi Lin Nunnery, Nan Lian Gardens, Kowloon
Chant prayers at the Chi Lin Nunnery
Chi Lin Nunnery, one of the most beautiful shrines in Hong Kong, is a large temple complex of elegant wooden architecture, treasured Buddhist relics and soul soothing lotus ponds. You will witness nuns chanting prayers silently and offering fruit and rice to Buddha. Walk across the bridge to the tranquil Nan Lian Gardens. This lovely park has been designed with artificial hillocks, ornamental rocks, waterfalls and koi ponds.
Hike up the Dragon's Back
One of the most accessible hikes to the bustling city center is Dragon's Back – a trail that follows an undulating ridge on the southern end of Hong Kong island, much like, well, walking on a dragon's back. The five-mile hike affords spectacular views of fishing villages and pristine beaches. Once you have hiked up to the Dragon's Back, paraglide your way down to the island. It will give you the best view of the endless ocean horizons and boats on the bright blue sea. At the foot of the Dragon's Back is the popular village Shek O with its sandy beaches and alfresco restaurants.
Lantau Island
Buddhist architecture, long sandy beach, shopping mall — Lantau Island has it all. Whatever your persuasion, Hong Kong's largest outlying island brings solace to the soul, senses and shopping bags. The remote Po Lin Monastery, hidden away by lush mountains, became a popular attraction when the extraordinary Tian Tan Buddha statue (informally known as the Big Buddha) was erected in 1993. Sitting 34 metres high and facing north to look over the Chinese people, this majestic bronze Buddha draws pilgrims from all over Asia.
Ngong Ping 360
As you step out of the cable car, you will be greeted by the culturally themed 1.5-hectare Ngong Ping Village, where a wide array of shops and eateries offer a delightful shopping and dining experience. And don't miss the exciting Motion 360, VR 360, and Walking with Buddha multimedia presentations! The renowned Big Buddha, Po Lin Monastery, Ngong Ping Piazza and Wisdom Path are only a five-minute walk from Ngong Ping Village. Conclude your Lantau Island day out with a breathtaking sunset view as you take the cable car back to Tung Chung.
Wisdom Path
Wisdom Path traces a series of 38 wooden steles (upright monuments) containing verses from the centuries-old Heart Sutra — one of the world's best-known prayers revered by Confucians, Buddhists and Taoists alike. These steles display the Chinese version of the prayer, based on the calligraphy of famous contemporary scholar Professor Jao Tsung-I, and are arranged in a pattern, which represents infinity. Set in the hills of Ngong Ping and a short walk from the Big Buddha and Po Lin Monastery, Wisdom Path also offers soothing eyefuls of the South China Sea.
Play with Cartoon Dim Sums
Dim sums are a must try when you're in Hong Kong, but if you want to have a meal to remember, visit Yum Cha. Yum Cha and a few other eateries serve Cartoon Dim Sums, one-of-a-kind, fun and alternative take on the most quintessentially Hong Kong tradition. The delicious char sui bao (BBQ pork buns) look like three little pigs and they are famous for their 'exploding' custard buns.
The TramOramic Tour
While walking is a common way of exploring the city, traveling via tram offers tourists a chance to appreciate the picturesque urban landscape and the history of Hong Kong. The Hong Kong TramOramic Tour is a one-hour ride on a 1920s-style open-top tram from Causeway Bay Terminus to Western Market Terminus. 8-language audio guide is available. 'TramOramic' Tour is temporarily suspended until August 31, 2019 for the tramcar renovation project.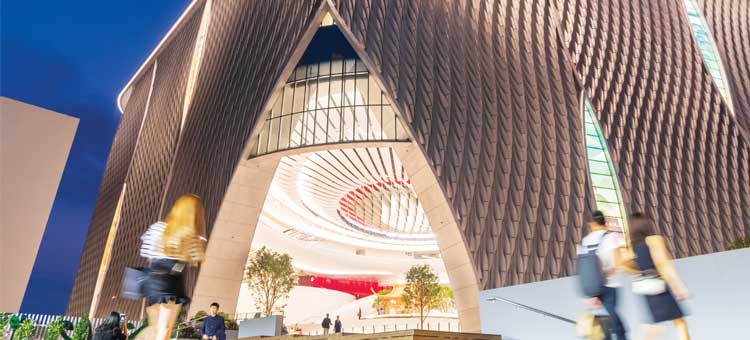 The Xiqu Centre
The Xiqu Centre
At the junction of Canton Road and Austin Road West in Tsim Sha Tsui at the West Kowloon Cultural District stands the Xiqu Centre. The 28,164-sq. m. lantern-like theater which opened in January stages Cantonese operas and Chinese traditional theater. The eight-story building houses a 1050-seat Grand Theater, a 450-sq. m. Atrium, the Tea House Theatre, a seminar hall, and eight studios. Its other facilities include a tea house and a souvenir shop.
Old Town Central
One of the oldest yet most dynamic districts in the city, Old Town Central – encompassing the sloped streets and small alleys of Central and Sheung Wan – encapsulates Hong Kong's rich and diverse spirit. A place where century-old temples share the same streets as fashion-forward concept stores, or where authentic tea houses coexist with modern art galleries. This colourful neighbourhood is immensely walkable and brimming with attractions.
Man Mo Temple
A five-minute walk from Tai Ping Shan Street, Man Mo Temple is a stunning complex estimated to have been built more than 150 years ago. A great place to visit for history lovers.
Hollywood Road
Without a doubt the most photographed example of street art in Hong Kong, local graffiti artist Alex Croft's colourful mural of old townhouses shines a light on the city's iconic Tong Lau tenement. Boasting a vibrant blue background, this piece of street art is vibrant and a colourful window into the past.
Shopping at Temple Street Night Market and Ladies Market
Temple Street Night Market is a popular street bazaar known for trinkets, tea ware, electronics, watches, menswear, jade and antiques. Scrutinise and haggle over while you consume with gusto claypot rice, seafood, noodles and other treats. With over 100 stalls of bargain clothing, accessories and souvenirs, the Ladies' Market on Tung Choi Street provides a one-kilometre stretch on which to practise your haggling skills.
Cheung Chau Island
Take a 35-to-60-minute ferry ride from Central Pier to Cheung Chau. Small it may be, but the island of Cheung Chau packs a powerful punch when it comes to attractions. Aside from its annual explosion of Bun Festival fun, Cheung Chau's temples, seafood restaurants, beaches — and even a pirate's hideout — make it an interesting getaway all year round.
Cheung Po Tsai Cave
Often portrayed as a latter-day Robin Hood, Cheung Po Tsai is a star subject of many stories and movies. The historical character was a notorious pirate in the South China Seas during the late 18th century, and after he surrendered to the Qing Government in 1810 was given an officer position in the Chinese Navy. The Cheung Po Tsai Cave on the island of Cheung Chau was one of Cheung's stash houses. There's nothing to see in there these days, but exploring the winding passages and imagining the great buccaneer hiding out is a fun way to kill time. We recommend bringing a torch.
Aqua Luna cruise
Sail Hong Kong's Victoria Harbour on a traditional Chinese wooden junk boat. Relax in style, sip on a complimentary drink…. and enjoy Hong Kong's stunning skyline and harbour.
Explore the streets of Wan Chai
Best explored on foot, Wan Chai District offers a wealth of heritage hideaways and modern hot spots — be they nightlife, dining, shopping or cultural — that make it an essential stop for any visitor.
Dining
NECTAR
The next step in the evolution of Chef Peggy Chan's award-winning Grassroots Pantry has arrived. With Nectar, Chan is steering her plant-based cooking into fine dining territory, creating holistic, nutrient-dense and seasonal tasting menus using locally-sourced organic ingredients.
MOTT 32
Mott 32 pays homage to 32 Mott Street in New York, where the city's first Chinese convenience store opened in 1851. The contemporary Chinese restaurant located in the heart of Central is a celebration of Hong Kong culture and culinary tradition, and represents a modern Chinese city. Our chefs utilise the latest in modern and innovative cooking techniques from around the world to create our dishes, which are principally Cantonese with some Beijing and Szechuan influences in our signature dishes.
LKF, OLD TOWN CENTRAL
A high-energy, dynamic space in the heart of the city, Lan Kwai Fong (LKF) is the perfect spot for socialising. From fine dining concepts and lively bars to high-spirited nightclubs, the fun never stops in LKF. Porterhouse makes the best steaks in LKF (with an amazing rooftop terrace), and they also have the largest collection of Porterhouse steaks in the city.
PO LIN MONASTERY RESTAURANT (LANTAU ISLAND)
Modest Asian and Chinese vegetarian fare. Try the dim sums and dumplings with chili sauce – they are amazing.
News Source: destinationreporterindia.com